With millions of websites using WordPress, it is no surprise that surveys are becoming a vital part of the web. Surveys help website owners better understand their user base and make informed business decisions. With the help of survey plugins, website owners can conduct surveys on their WordPress websites to get better insights. As part of many perks from internet-related activities, surveys are a great way to earn money for your efforts.
Online surveys are an excellent way for individuals to get a reward for their opinions. With the help of survey plugins, you can take surveys and collect data from your customers. Surveys allow companies to collect data quickly, and respondents can answer questions from their homes. While many survey plugins are available, some of the best plugins can make surveys easier to conduct for you and more engaging for your user base.
Get the Most Out of Surveys With These 6 Essential WordPress Plugins
Nowadays, knowing your customers' preferences and opinions is essential to build the products people want. Fortunately, WordPress makes it easy to collect this valuable data with the help of survey plugins. While there are dozens of free and paid options you can choose from, you must select a secure and legitimate provider that can truly deliver the results you need. Below are six essential WordPress plugins for creating meaningful surveys.
Gravity Forms
Gravity Forms is a versatile plugin that users will use for crafting both simple and complex surveys. It comes with a drag-and-drop builder, making it easy to put together even the most intricate forms. It also includes more than 30 form fields, giving users plenty of options when building their surveys. The Survey Add-On extends functionality further by providing features such as market research tools, survey results, and user interaction.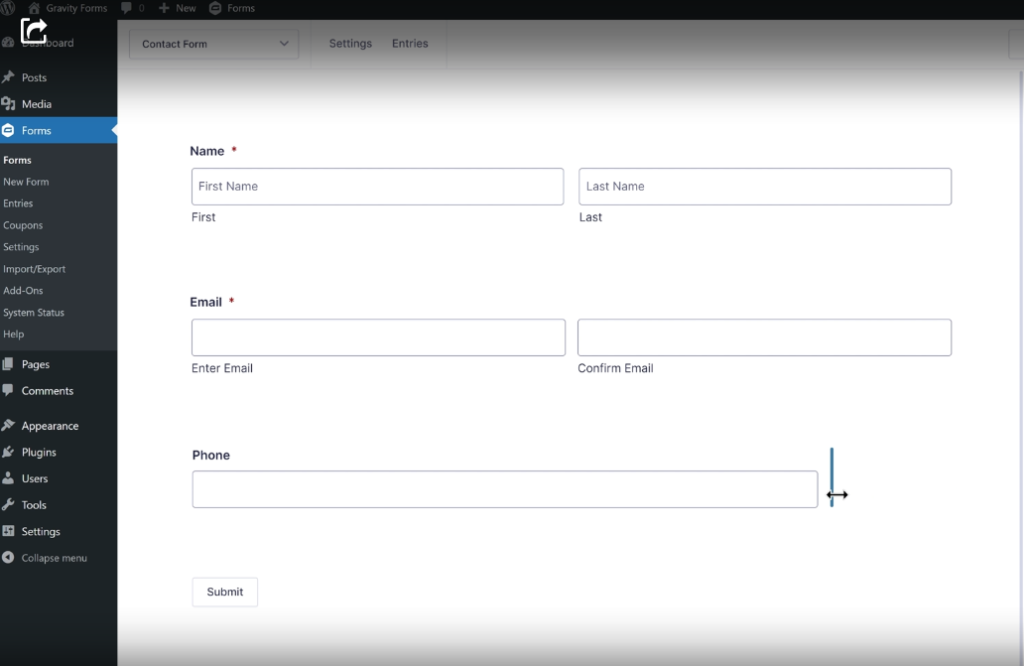 The advanced survey modules are accessible with the Elite plan of Gravity Forms. The pricing for Gravity Forms is quite reasonable, starting at $259 per year with an Elite License that includes the Survey Add-On. This package makes it an excellent option for businesses or individuals looking to create surveys without breaking the bank. As for features, Gravity Forms makes it easy to build and deploy surveys with drag-and-drop and visual builder elements, Likert questions, multiple-choice responses, and the ability to upload files.
Gravity Forms also provides tools for limiting and scheduling surveys, notifying users upon response disclosure, and even countering spam. The conditional logic can add or remove survey fields based on the reactions to the previous questions. All these features combine to make Gravity Forms one of the best WordPress survey plugins on the market.
WPForms
WPForms is the premier plugin for creating surveys, polls, and other forms in WordPress. It offers a powerful addon to make your surveys highly engaging, allowing you to add any form field with a single click. Their reporting section also offers beautiful graphs and charts that you can share as images on social media or in presentations.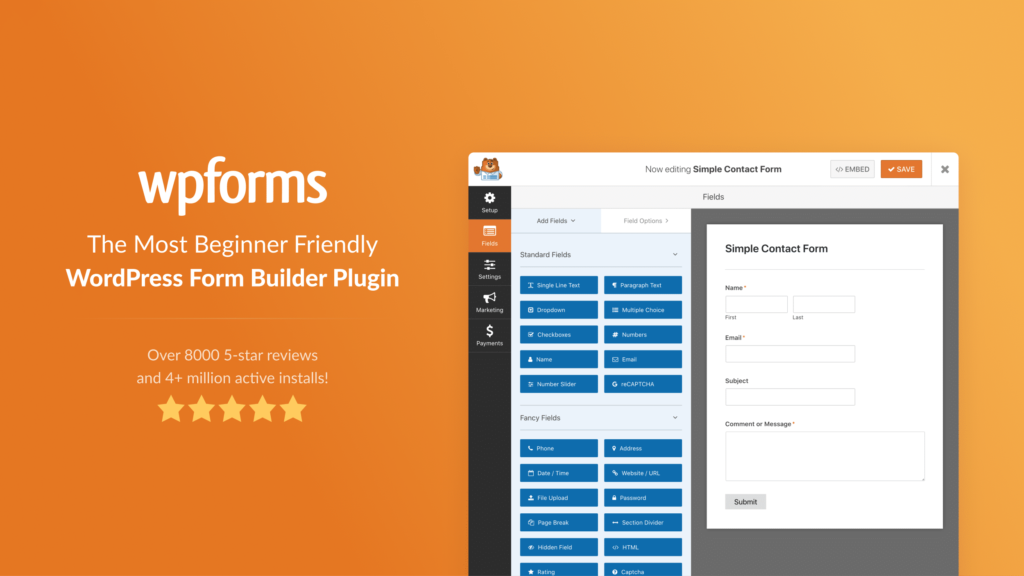 Your existing forms may have approval for survey reports, and recently WPForms has even introduced a Conversational Forms mode for more social interaction. With all these features combined, you get the enterprise-level of Typeform and SurveyMonkey at an affordable price small businesses can appreciate. It's no wonder why over 5 million website owners now use WPForms.
Your pitches or proposals can include the beautiful survey graphs and charts you export from WPForms, giving your presentation that extra edge. The plugin even offers a print feature to ensure your graphs and charts are in any proposal or pitch. WPForms makes it easy to create engaging surveys with powerful features to match. Start using WPForms today and get the most out of your surveys.
YOP Poll
YOP Poll is great for those who want to create surveys or polls without investing in costly plugins. This plugin makes it easy to design surveys and polls with minimal effort. You can craft questions and answers, opt for single or multiple-answer formats, set up schedules for surveys, and even have multiple surveys running simultaneously. Designing and publishing surveys are a breeze, and there are also settings to customize outcomes according to preferences.
An upgrade to the Personal version at $17 a year can unlock additional features such as countdown timers, Facebook integrations, and video questions. The plugin also offers exceptional landscapes like color customizations, searchable past polls, and the ability to restart surveys, log or ban users from accessing surveys, and display answers after the user clicks on the submit button.
Additionally, there are over 30 premium templates to choose from in the Plus version, allowing you to craft surveys with ease and style. There are options to include media in the surveys as well, making it an invaluable tool for those who need to collect data in a visually appealing way. YOP Poll is, without a doubt, one of the top WordPress survey plugins out there. It offers all the features you need to begin your survey project.
Crowdsignal
Crowdsignal is an admirable option for anyone looking for an easy-to-use survey plugin for their WordPress website. It's run by Automattic, the same team that powers wordpress.com. Due to that, you know it's reliable and made to work well on their platform. Users can create beautiful, responsive surveys and polls with pre-made themes that don't require coding understanding. You can even choose your colors to give them a personal touch.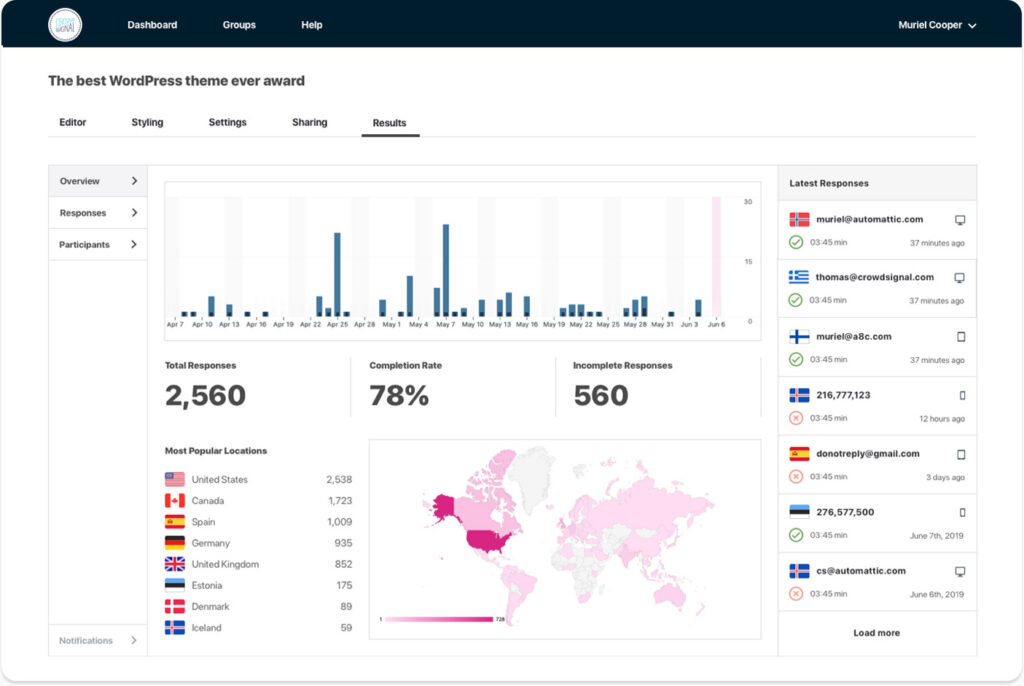 Crowdsignal provides powerful features such as data exports, Google Sheets integration, and multiple language packs to reach diverse audiences. The plugin also includes advanced features such as conditional logic and branching trees, domain linking, offline surveys, and custom themes. For larger organizations, there's even a team strategy approach with collaboration tools and survey templates.
A free version offers endless questions, polls, ratings, and surveys. At $15 per month for the annual plan or $25 per month for the monthly plan, you can upgrade to one of the premium plans and unlock powerful features. All plans include data exports, embedding surveys, and 2,500 responses. No matter your organization's size, Crowdsignal can provide you with the tools you need to create great surveys and polls.
Quiz and Survey Master
Quiz And Survey Master is a comprehensive plugin for WordPress that allows users to create surveys and quizzes with an easy-to-use visual block builder. With this plugin, you can customize the messages and questions that appear after user submissions. Not only can you make a survey or quiz with correct answers, but you can also add open-ended subjective answers for further data collection.
The plugin also includes a category system to assign tags to your questions and easily organize them when analyzing the data. Plus, it features funnel optimization for linking to Google Analytics and can distribute surveys to your email marketing list. Best of all, the Google Sheets and Excel exports make it easier to analyze the results of your surveys.
The free version of Quiz and Survey Master has restrictions in features, but the premium version starts at just $387 for a one-time purchase. With the premium version, you can access additional features such as conditional logic, outcome analysis, and the ability to landscape survey designs. The dropdowns make it easier to navigate the surveys, and you can even send out automated follow-up emails or texts. Quiz And Survey Master is a divergent option for WordPress users who want to create surveys and quizzes quickly.
Formidable Form Builder
Formidable Form Builder is a comprehensive survey builder plugin for WordPress, enabling users to create interactive forms and surveys without any code. The plugin also allows users to build complex forms like the ones used for bug reporting and customer feedback. Upon starting, all created surveys look uniform and responsive no matter the device.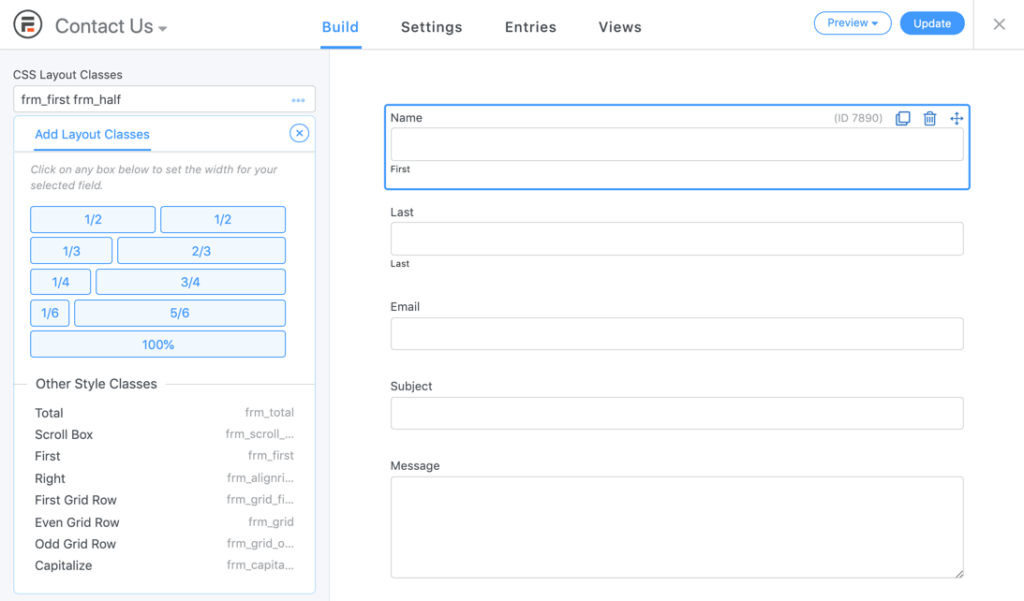 Users can choose between the Free and Pro version of Formidable Form Builder. The conditional logic, marketing integrations, payment forms, and APIs are only available in the premium version. These extra features allow users to create everything from polls to surveys, widget forms, quote forms, and payment acceptance.
Email marketing and CRMs will allow users to collect emails and build a successful list to enhance the survey functionality further. Uploading files and doing multi-page surveys is also an option. The plugin produces visuals and graphs to show survey data while providing the possibility to list simple text. It's a top-notch survey plugin with a lot of potential.
Conclusion
With these survey plugins, you can easily create and manage surveys for your business. You can quickly create custom questions, select survey settings, and analyze results. Plugins like the ones described above allow you to take your WordPress surveys to the next level by adding features like an easy-to-use dashboard and better reporting capabilities. With these plugins, you can begin collecting valuable data from customers that you can use to improve your business. Alternatively, if you want to get paid from surveys, use this app instead, and enter into the money-generating trip of taking surveys online.