Blogging has become a powerful tool for businesses to attract and retain customers. With the growing trend of online shopping, more and more businesses are turning to blogs as a way to connect with their audience and boost their online presence. In this article, we'll explore how a blog can help online businesses and why having one is crucial.
A Blog Drives Relevant Traffic to Your Website
One of the biggest benefits of having a blog for your online business is that it can drive traffic to your website. Regularly publishing high-quality content can attract new visitors to your site and keep your existing customers engaged. The more visitors you have, the greater your chances of converting them into paying customers.
Search engines love fresh content, and having a blog is one of the easiest ways to keep your website up-to-date. Regularly publishing new content can improve your website's search engine rankings and attract more organic traffic. This, in turn, can lead to increased visibility and greater brand recognition.
How does it work? Every time you create and publish a post on a specific topic, search engines index the new post page of your website. This means that when someone searches for the topic you are writing about, it may appear on the search engine results page that indexed your content. Every click on the organic search results brings a new visitor to your website.
A Blog Establishes Your Business Expertise
Another benefit of having a blog is that it can help establish your expertise in your field. By sharing your knowledge and insights, you can position yourself as an industry leader and build trust with your audience. This, in turn, can help to establish a loyal customer base that trusts and values your opinion.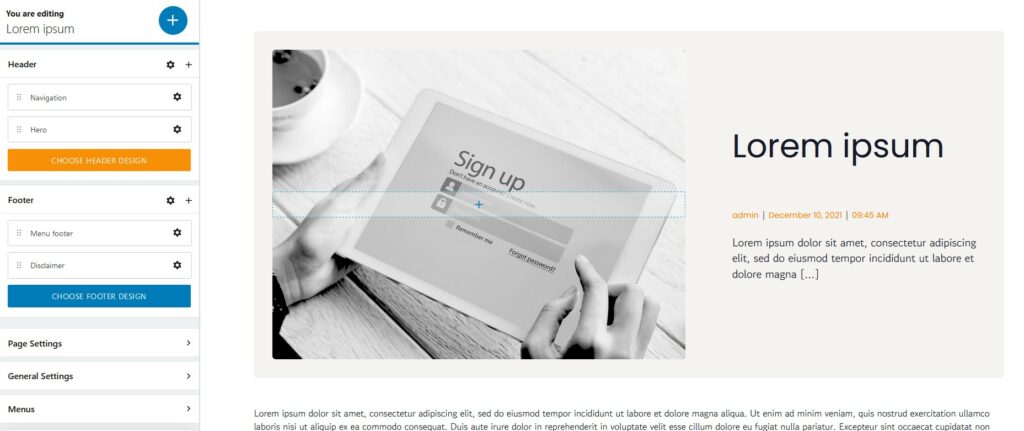 When you consistently create high-quality content that provides value to your audience, you'll become a go-to resource for information and insights in your industry. This can lead to increased brand recognition, social shares, and traffic to your site.
If you don't know your product, you can't buy it. However, your website can be found regularly via articles and various topics, and more people come into contact with your products.
In addition, you always have the opportunity to mention your product, even if it is not the main topic of all your posts. In this way, new visitors sometimes get to know a special aspect or advantage of your brand directly.
However, you must not try to promote your brand or products as extensively as possible. Readers do not want to get the feeling that a blog is only pretending to be of quality and adds value in order to be able to submit obtrusive surreptitious advertising to them. Because then the trust is gone quite quickly, and you have lost the readers.

Above all, business blogs can do one thing better: They can be much more authentic than pure advertising. That's professional content marketing. (… of course, there are also counterexamples…).
If you want to create awesome WordPress blogs that will look awesome you can use our page builder name Kubio. With our plugin you can create, edit and customize your blog as you like it and you can use our pre-built templates to design everything you need in just one interface.
Builds Relationships with Your Customers
Blogging is a great way to build relationships with your customers. By providing them with valuable content that addresses their pain points and needs, you can establish a connection with your audience that goes beyond just selling them products or services.
Blogs provide an opportunity for two-way communication between businesses and their customers. By encouraging comments and feedback, businesses can gain insights into their customer's needs and preferences, which can help them improve their credibility.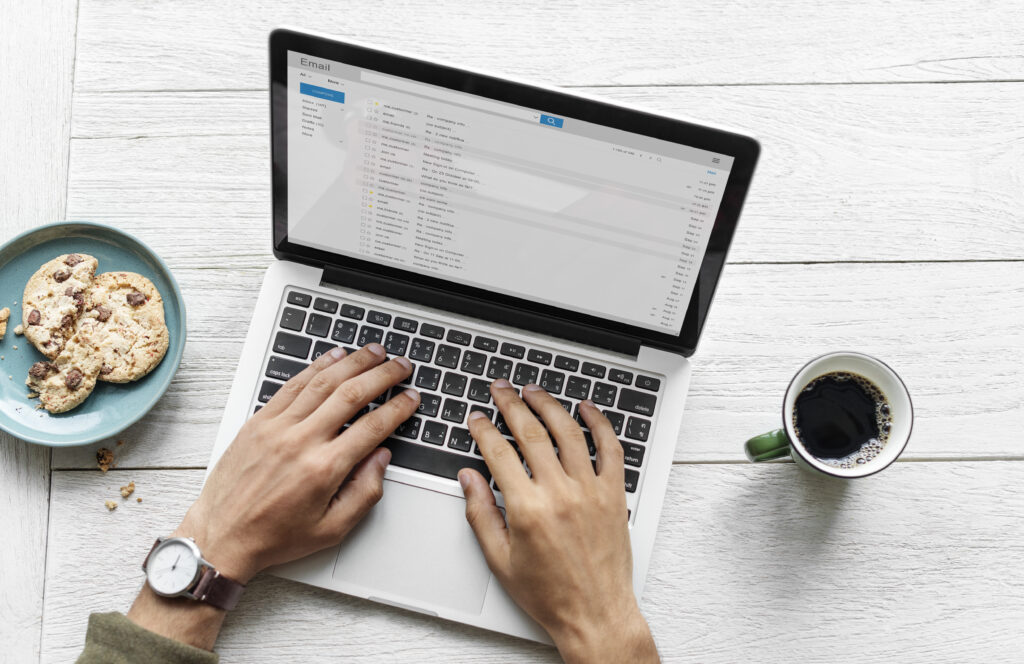 You can create content with added value on your business blog, demonstrate your expertise, and offer solutions. Of course, everything is related to your field, your subject, and the product you are selling.
When creating a post, however, you must ensure that you regularly offer compact, helpful, and practical content and blog about topics that not only interest your target group in general but also existing customers:
You Can Use The Blog Content On Social Media
Content on the business blog can easily be reused. You can post this on social media, for example, with a short note and a link to the post on Twitter. Or you can use the introduction of your9 contribution as a text for a LinkedIn post, for example. Of course, you can also add a link to your new publication there.
However, there are more strategies for content recycling than just advertising your content on various platforms. For example, if you have written an entry with 15 tips on your specialist topic, you can turn it into a whole series of posts on social media: 15 tips = 15 posts in 15 working days.
The same applies to video content or even vlogs (= video blogs). You can upload complete videos to YouTube or Vimeo and embed them in your posts. You can then prepare several short sequences for TikTok or reels on Instagram from long videos.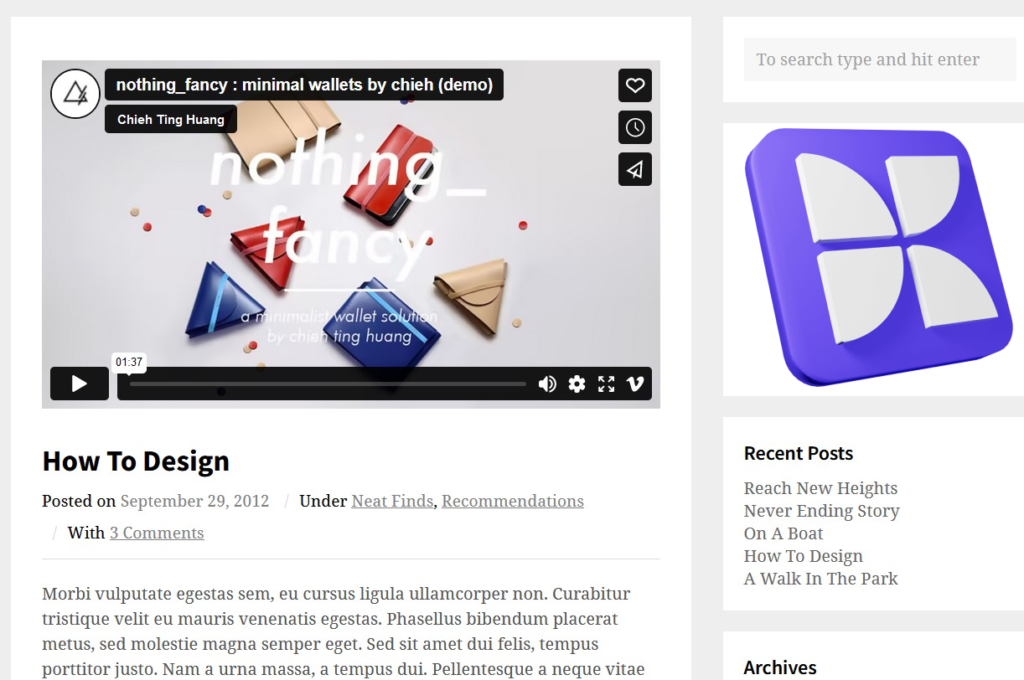 Why not on social media instead of on a business blog? After a few days, your content can no longer be found on almost all social platforms. Your post will bring you a few likes in the first 12-48 hours, after which it will only be seen sporadically or not at all.
That doesn't happen so quickly on a good company blog because search engines like Google work a little differently than social media platforms.
Conclusion
Blogging is a great way to establish expertise for your business and it can help build trust.
Blogs can not only bring in leads but also grow brand awareness for your target market. If you take the time to understand simple SEO tactics and how to reach your audience, you will surely have a thriving foundation of blog posts.
If you want to create an awesome blog that your users will love, you can use Kubio Builder. With over 170+ Ready-made sections that you can use, creating a blog is much easier than you think.
Feel free to check our Youtube channel or to check our blog to find out more information about Kubio Builder.