WordPress is a useful and easy-to-use tool once you understand its essential functions; therefore, its maintenance and timely updates can save you from many problems.
An important and good thing to know is that with every WordPress update, all kinds of things change: components are varied, some things are made more secure, things are improved or added, etc.
Any website owner wants to be up-to-date with the latest trends in WordPress and keep your website as safe as possible. That is why it is ideal and essential to have the website up-to-date to avoid exposing it to compromises and attacks.
To avoid any website-related problem, it is important to constantly update plugins, themes, and the WordPress version. Updates to the latest versions of WordPress will help your site be safe and bug-free, ensuring compatibility and a pleasant user experience.
WordPress updates are made regularly, and even if no new features are released, you should remember that they help to improve compatibility with other plugins and themes.
When you update themes, plugins, and the WordPress site, you ensure the best user experience of the site and a high degree of security.
One of the main reasons I (and not only me) recommend that you take the time and do all the updates (WordPress but also the plugins) weekly is that hackers will exploit your website's weaknesses if it is not up to date after all.

Now, the way we will tell you to do things is the simplest, and we hope, the safest:
First, make a website backup. It is essential in case something serious happens during the update.
Ideally, there should already be a backup solution that is in operation: whether you do this manually or if it is something automated, a backup is something necessary. Seriously.
The second step recommended by WordPress is to stop all plugins, they are known for their ability to mess things up in case of an update.
However, our recommendation is to stop ALL plugins EXCEPT Under Construction. It's a plugin that can display a nice image on which you wrote your sincere apologies that your website will not be functional in the next few minutes. Since an update should only take a few minutes, I recommend this option to others who are frantically looking for a method to fix unforeseen problems.
As an administrator of a WordPress site, you have unquestionably come across a notification about the need for updates from time to time. Yes, any WordPress update is vital for both security and compatibility reasons.
There are quite a few cases where website administrators who did not take into account updates have experienced cyber attacks that left them non-functional or with problems. The theme, plugins, and the platform can be real security holes, and not updating means leaving the door open to hackers, possibly with a welcome message.
On the other hand, if you rush them ahead, you may end up with a "perfect" site that doesn't work.
As such, although updating WordPress seems like a simple push of a button, in reality, there are a few steps to follow to ensure that everything ends well. I want to talk to you about these steps further.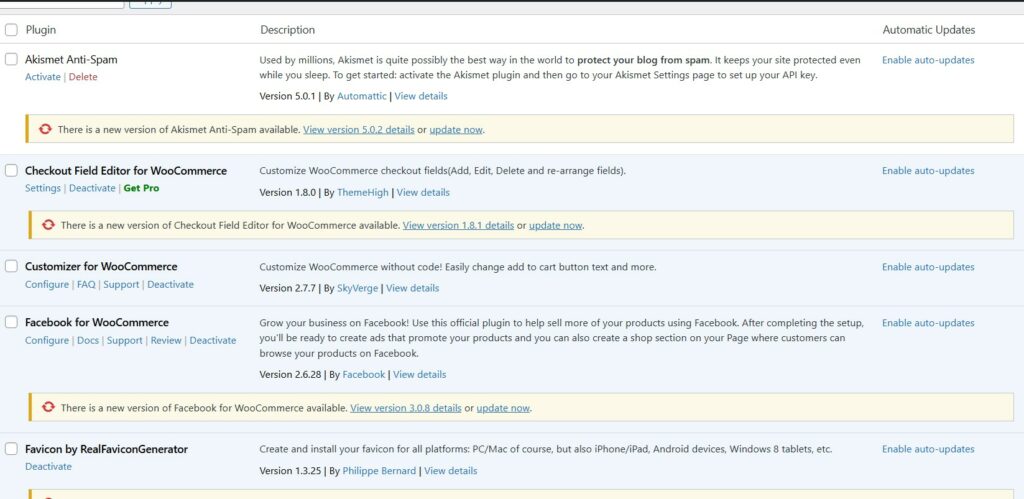 Steps required to update WordPress site in 2023
1. Make a backup of your website
The backup is sacred when you update WordPress, as it helps you keep your information intact in case something goes wrong. In this way, you will create a copy of all the files, content, and images existing on your website, which you can refer to in case of need. And don't rely on the fact that it can't happen to you; better be careful!
Two aspects need to be backed up before the WordPress update process:
Database – includes the current information on your website. You can do this either with the help of plugins such as WP Database Backup or with the help of phpMyAdmin, a free tool that can be accessed directly through the web address or from CPanel- the hosting provider.
Themes and plugins – for a quick backup, you can confidently use Synthesis or do it manually via an FTP transfer.
2. Disable the cache on WordPress
Before doing any WordPress update, it is necessary to disable any plugin that stores cache data, be it W3 Total Cache, Super Cache, or Quick Cache.
Why? To ensure that you will not have pages kept in the cache memory and that the respective plugin will not affect the WordPress update process.
Better to be cautious and take this extra step than to risk an update with errors that will take you more time to solve.x
3. Update the theme and plugins
Although rare, there are situations when a new version of WordPress can bring changes that affect the functionality of some plugins or themes.
As a rule, theme and plugin developers are very attentive and responsive to the changes and updates that WordPress makes, so they release the necessary updates together with the platform to be compatible.
Suppose you update WordPress before updating plugins and themes. In that case, you could wake up with the "wonderful" and unwanted White Screen of Death (WSOD), with that empty page of information indicating the existence of errors.
So, before updating WordPress, ensure your theme and plugins are up to date.
However, instead of updating all your plugins and themes simultaneously, it is recommended to do them one by one, each separately. In this way, in case of an error, you will be able to identify the source quickly, and you will be able to request clarifications and support from either WordPress or the respective developer.
4. Update WordPress itself
After all three essential steps, it's time to take the big step: update WordPress. And this by simply pressing the button with the same name. WordPress will then take care of the rest.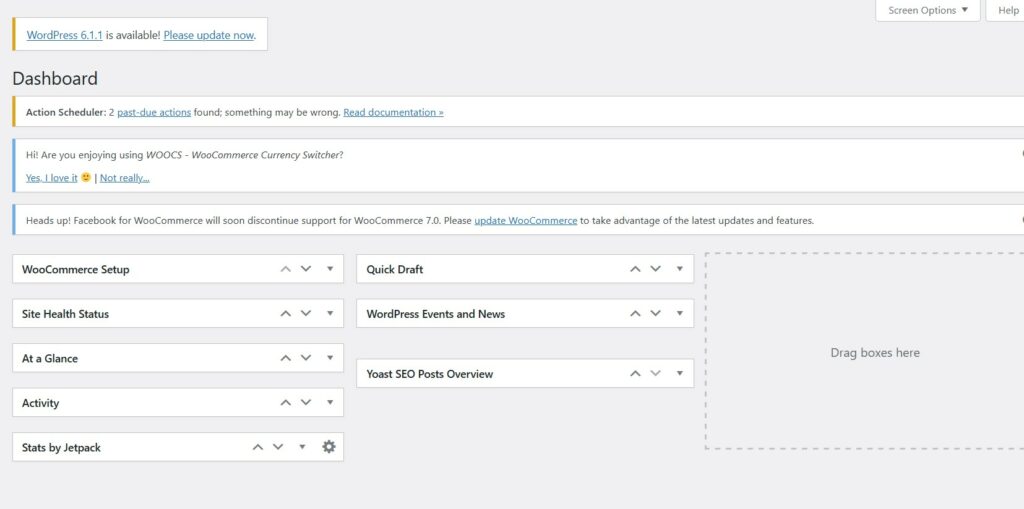 5. . Re-enable the cache
Once the WordPress update process is complete, reactivate the cache plugin to ensure your site runs as fast as before.
Feel free to check the rest of our articles on our blog or watch Kubio tutorials on Youtube.